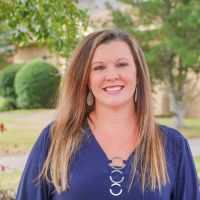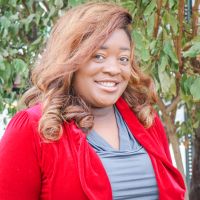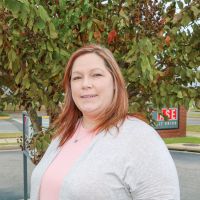 I have been employed with ASE Credit Union for almost 17 years. Having started at such a young age with no previous banking experience, I would've never guessed I was starting my career job. Working with the same employer for this length of time, you see a lot of changes. One thing that hasn't changed is the support that I've received and my co-workers becoming family. ASE is a fun and friendly environment where you feel comfortable being yourself and loving what you do! With ASE's leadership, I've grown professionally and have been able to help others while continuing to learn.
Jacki W.
Member Loan Center Manager
My tenure here at ASE Credit Union has been extremely rewarding. I have many years of managerial and sales experience however, being a financial service representative and assisting members with their financial goals is my passion. I appreciate how family oriented the company is and most importantly the areas of opportunity to grow within the company. I have been with the company a little over a year and was just promoted two weeks ago. There are many companies that make you feel as though you aren't maximizing your full potential however; working for ASE makes me feel appreciated and respected.
Lashundra B.
Senior Financial Service Representative
I enjoy working for ASE because we are family and community oriented. I love our Members and have built relationships with a lot of them, as well as some of my fellow coworkers.
Helping Members out and being able to put smiles on their faces and a song in their heart is my favorite part of the job and a lot of them do the same for me as well. Joining the ASE family was the best decision I ever made in my career!
Our ASE family is AweSomE!
Jessica T.
Senior Financial Service Representative
Here at
ASE
ASE Credit Union is uniquely different from other financial institutions. We are a member-owned and not-for-profit organization that focuses on the financial well being of our members rather than financial profitability. We reinvest in our members by offering better rates on loans and deposits and fewer fees for services. At ASE, we have fun while serving others. If you're ready for a long-term career with a financial institution that cares about their employees, offers outstanding benefits, opportunities for advancement, and has been serving our members for 66 years, you've come to the right place!
Open Positions

Benefits
Benefits
From comprehensive health care coverage to a generous retirement plan, ASE's benefits take care of the people who take care of our organization!

Work Environment
Work Environment
Have fun serving our members in one of our ten locations across Central Alabama.

Work-Life Balance
Work-Life Balance
ASE is fully committed to maintaining a healthy balance between our employees' personal and professional responsibilities.

Community Involvement
Community Involvement
Part of the beauty of being an ASE Employee is knowing that we are committed to serving others in our community. Employees receive a paid day off for community service each year.
Want to learn more about a Career with ASE Credit Union?